Using Geo-routes to avoid fraud on your drivers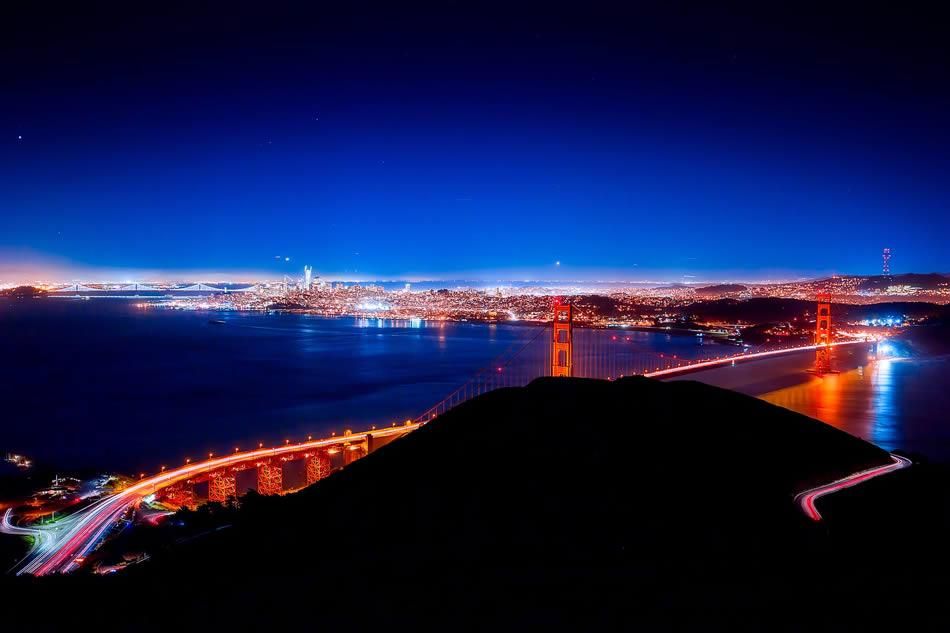 Using Geo-routes can be the key to "avoid the fraud of drivers" within a GPS Tracking business and Telematic Fleet Management.
The importance of Geo-routes to reach destination?
Imagine that your GPS Tracking services company has an exclusive order of thousands of GPS Trackers units to develop a georeferencing project with "Google Maps".

He sent these products out from a starting point of the "Port of San Francisco" with final destination at the headquarters of the company "Google Inc.".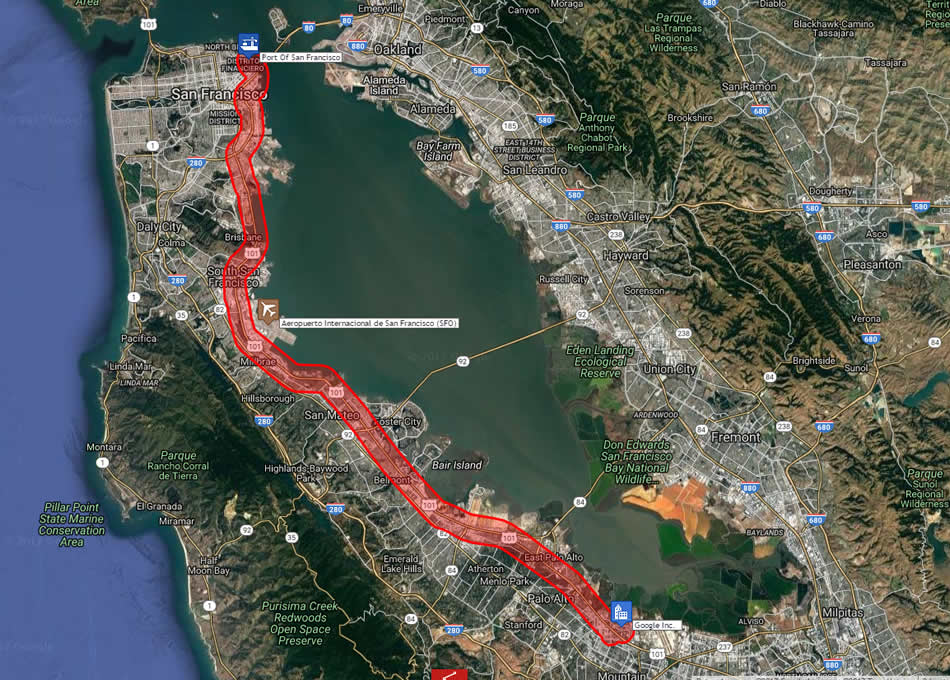 But what would happen if suddenly the driver of his fleet with such a valuable charge decides to deviate from the Geo-route? Towards San Francisco International Airport (SFO).
The answer is simple: your company could lose the burden and the most important thing is: "You would lose a great sale"; Like also your reputation within the GPS tracking business.
Creating a Geo-route can prevent fraud.
A great fleet manager always has to be consistent with the size of each project, so you can anticipate all kinds of bad habits of driver´s behaviour or possible fraud creating Geo-routes.
You will be able to program the Geo-routes and decide the speed limit of the route or stipulate the Geo-route width in meters.

You will then have to create a scheduled alert by assigning the Geo-route with the GPS tracking device or driver carrying your payload so valuable;

if the vehicle leaves the Geo-route you can be notified in real time with the infringement committed and decide how to act to "avoid fraud by the driver of your company".
If the drivers of your fleet of vehicles meet all the Geo-routes created and arrive all destinations without presenting any problems or inconvenience for the company.
You can use the gamification to reward these drivers and increase the floor or give them a gift.